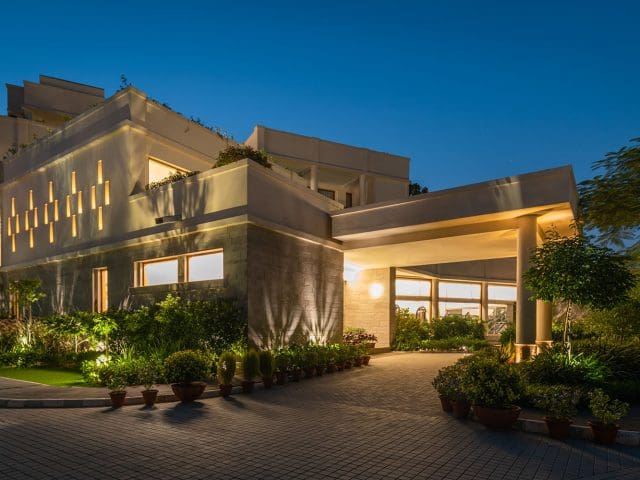 PREMIUM ROOM
Tastefully furnished rooms of more than 20 sq.m with a three-fixture bathroom, a private balcony and an ambiance of luxury.
LUXURY ROOM
Elegantly furnished rooms of an area of 29 sq.m with a luxurious and modern en suite bathroom and a view of the gardens.
ROYAL SUITE
A sprawling 50 sq.m suite tastefully furnished with a private deck with views of the garden and an en suite bathroom.
NAAD SUITE
The Naad Suites are of a luxurious 97 sq.m area and have an option of your own private deck or a private terrace garden.
Naad is the primordial sound that echoes through the universe, the vibration that is believed to have originated with its creation and has been reverberating through our very being ever since. It resonates with the awakening of our spiritual growth, our kundalini and the time when we truly begin to find ourselves.