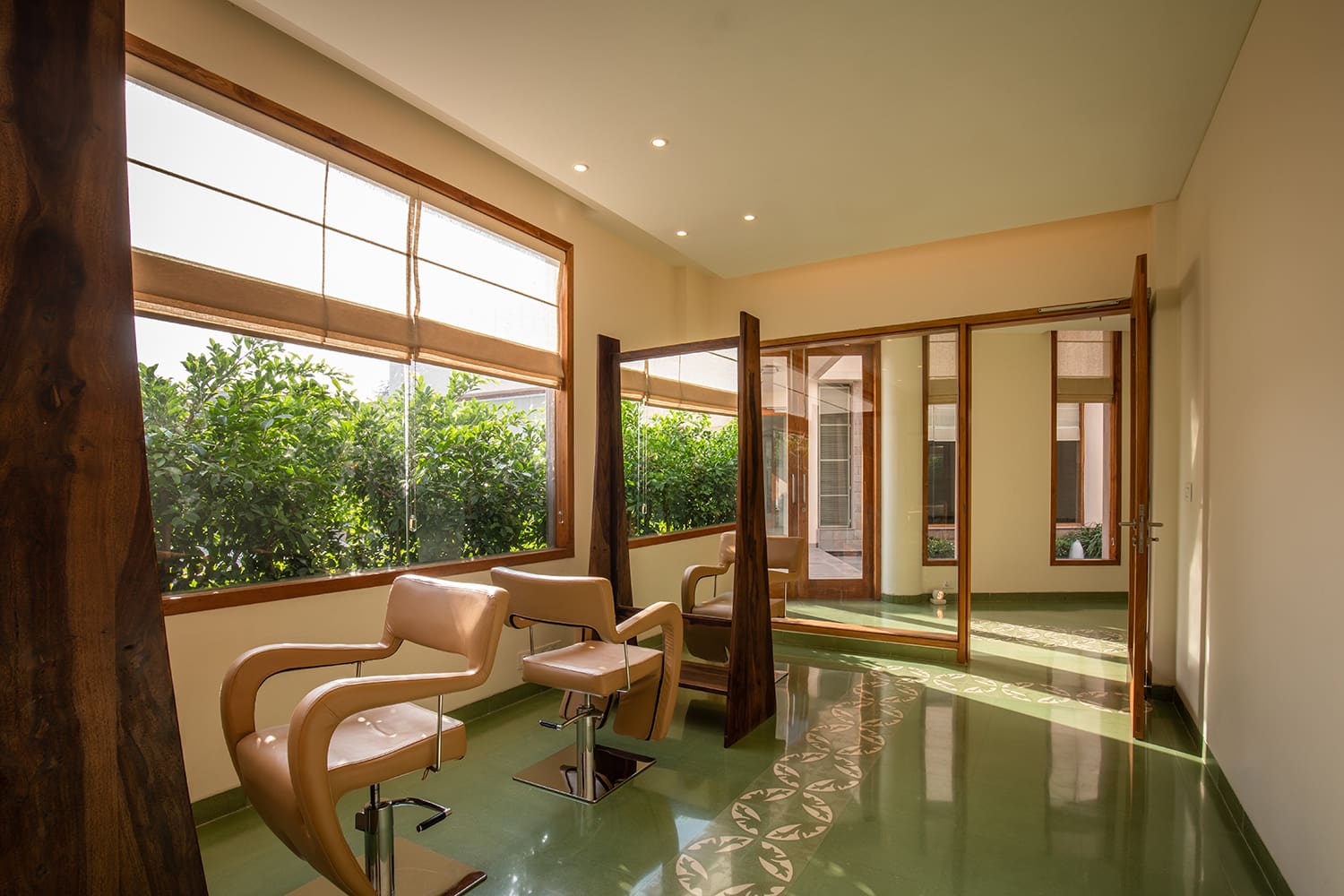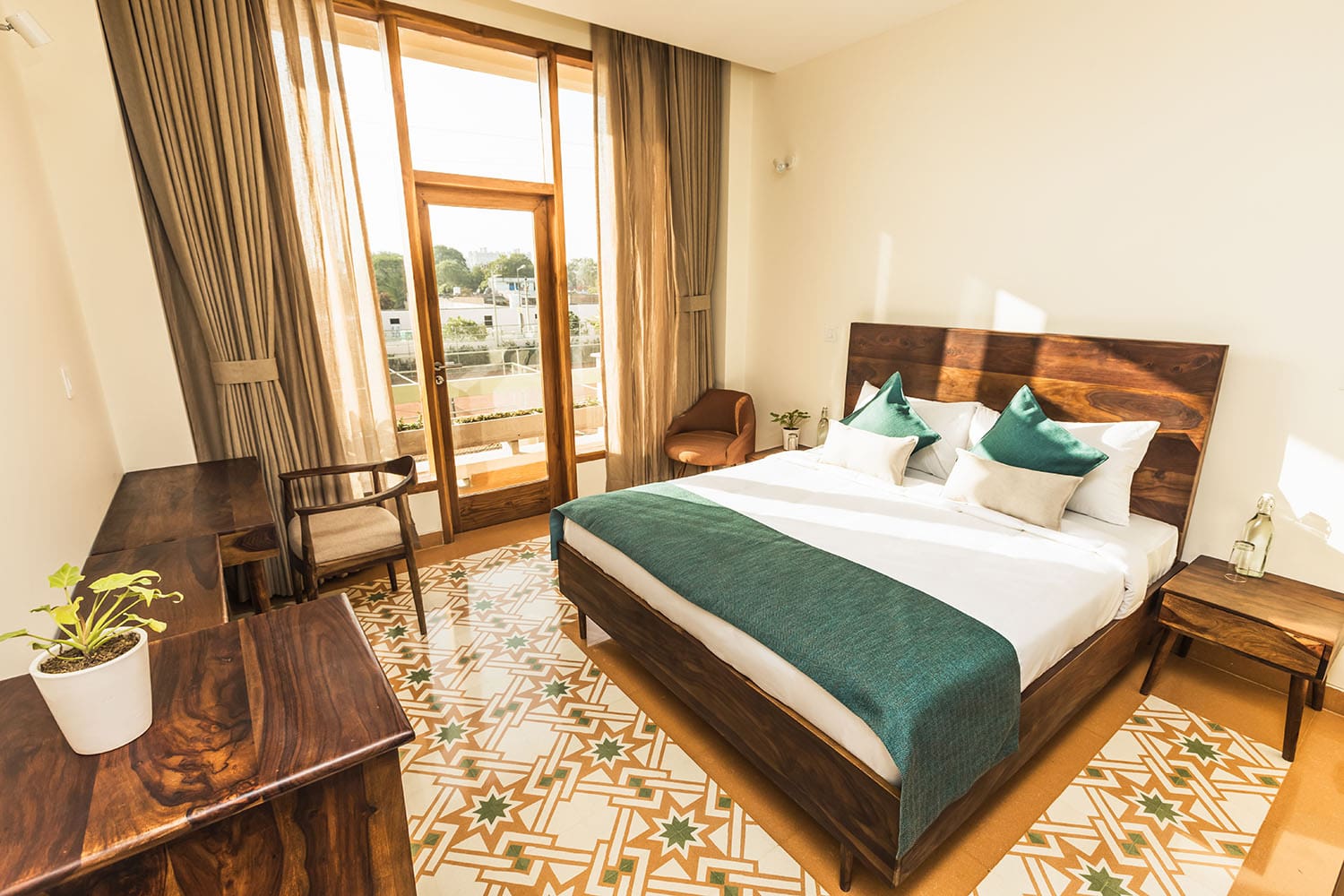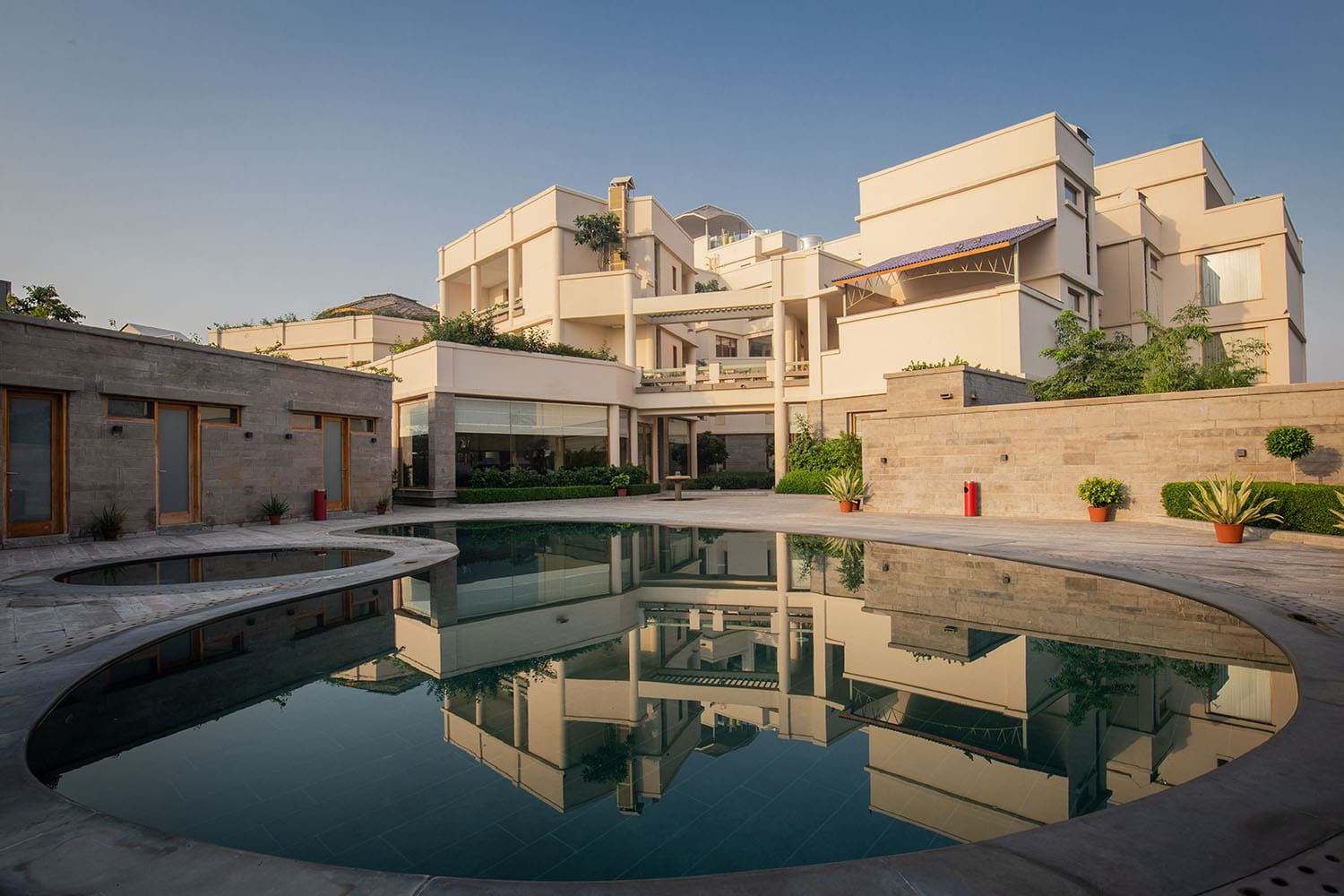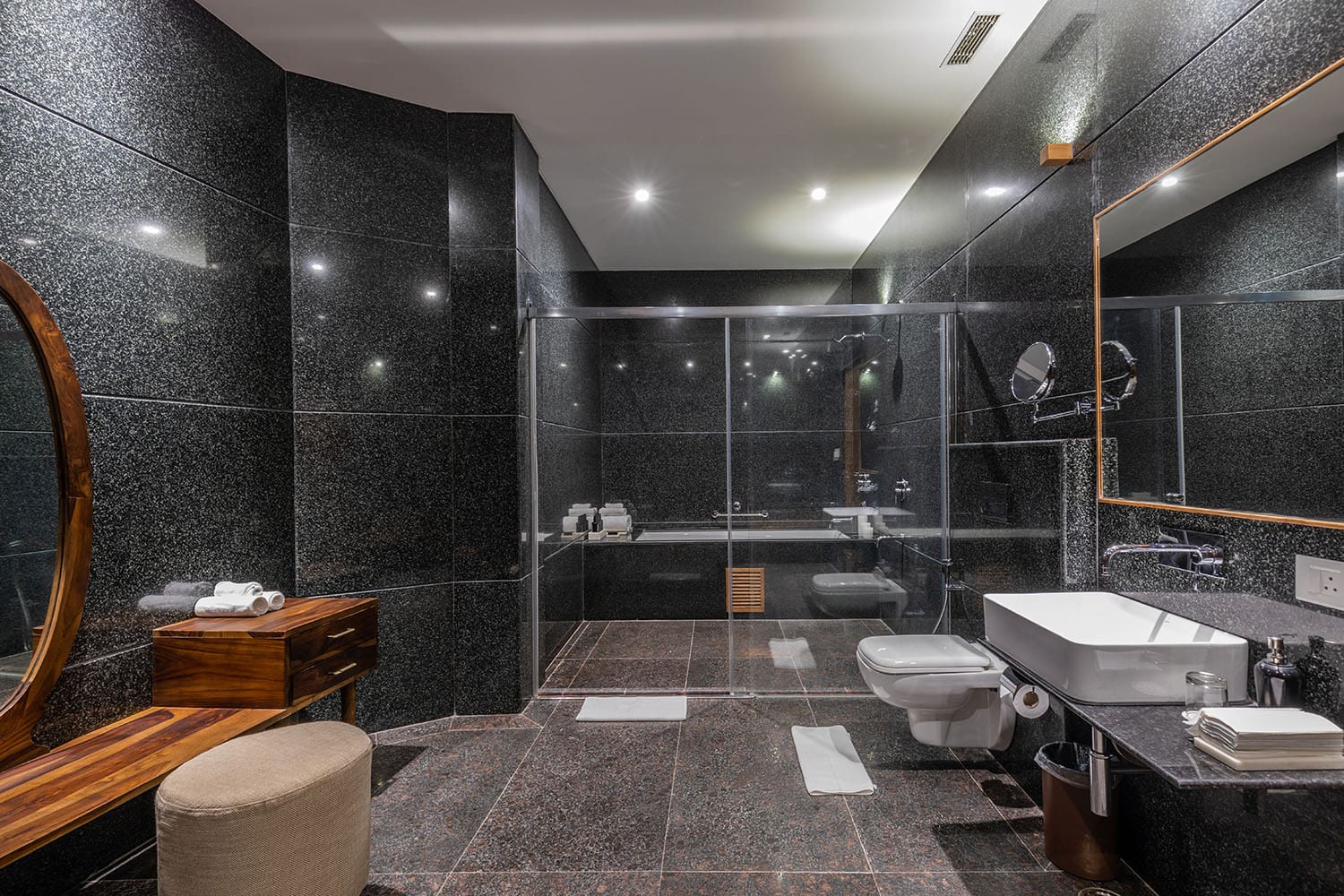 Naad is the primordial sound that echoes through the universe, the vibration that is believed to have originated with its creation and has been reverberating through our very being ever since. It resonates with the awakening of our spiritual growth, our kundalini and the time when we truly begin to find ourselves.
PREMIUM ROOM
Tastefully furnished rooms of more than 20 sq.m with a three-fixture bathroom, a private balcony and an ambiance of luxury.
LUXURY ROOM
Elegantly furnished rooms of an area of 29 sq.m with a luxurious and modern en suite bathroom and a view of the gardens.
ROYAL SUITE
A sprawling 50 sq.m suite tastefully furnished with a private deck with views of the garden and an en suite bathroom.
NAAD SUITE
The Naad Suites are of a luxurious 97 sq.m area and have an option of your own private deck or a private terrace garden.
If 2021 to you is taking a short break from digital devices, Naad Wellness is the place to be.Located within Delhi-NCR, naad wellness kundli brings you tailormade products to hone your mental and physical health and fulfil your wellness goals.Combining Ayurveda, Yoga, and Naturopathy, naad wellness resort takes holistic living to greater heights. Resident physicians and experts at naad wellness centre share deep-rooted knowledge of traditional therapies, pranayama, yogic kriyas, and meditation with short-stay guests and package-seekers.
Dosha-specific treatments are an integral part of naad wellness package. They aim to strengthen your body, restore sensory balance, and encourage fitness and wellbeing. Depending on your break from gadgets and digital devices, you can book your stay at Naad Wellness. The concept of two- to three-night packages at Naad may come into force to strengthen the concept of developing a healthy lifestyle. Utmost safety and hygiene standards are practised. The staff maintains their own hygiene standards.