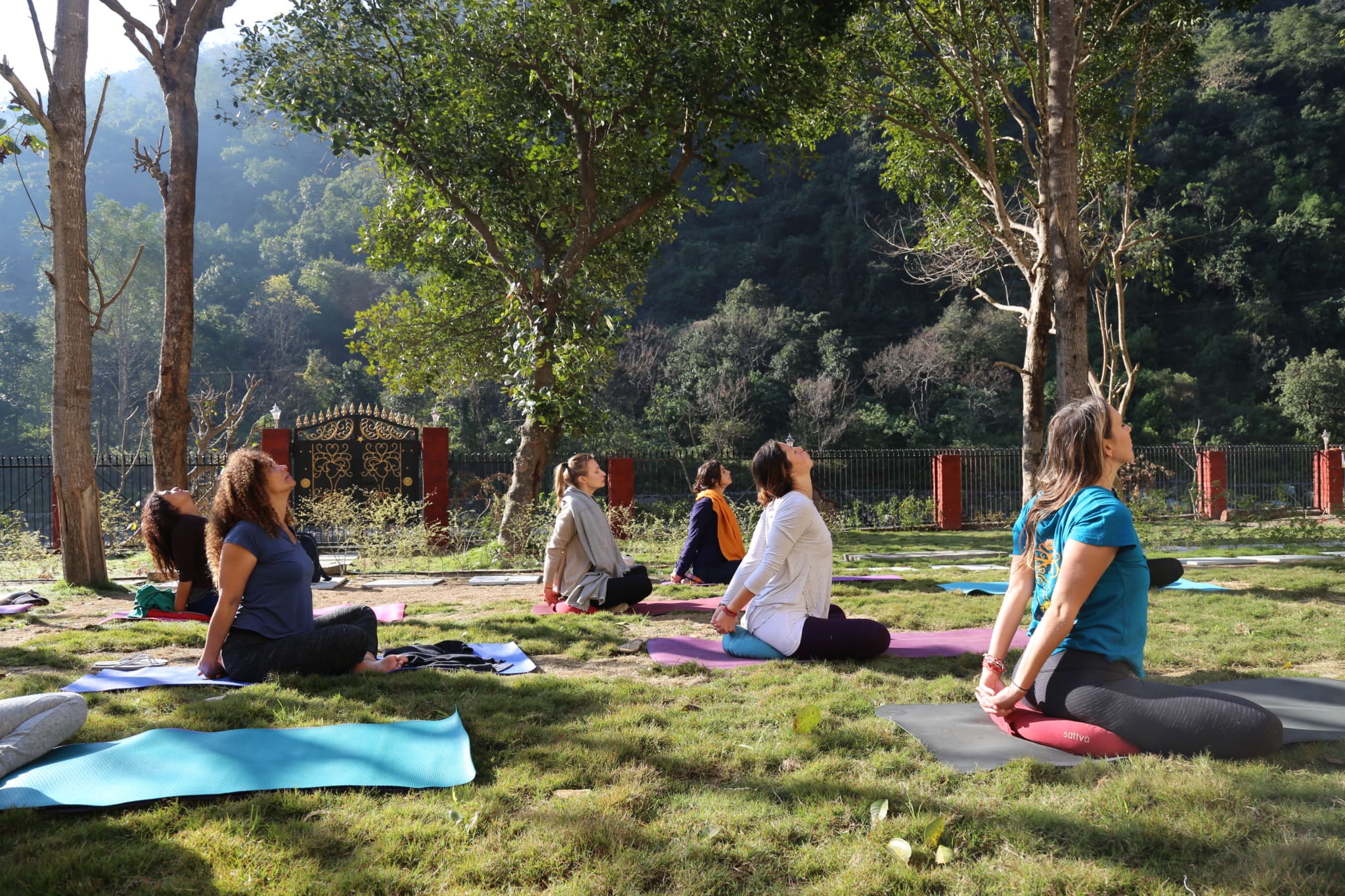 Sattva means purity of spirit, and has redefined the experience of retreat. Whether you are seeking to take a rest, feel greater joy, detoxify and cleanse, access the gateway of ancient wisdom, sharpen your intentions, or perhaps have no plan at all, Sattva Retreat offers guidance and flexibility.
Purity in joy, nature, and wellness is difficult to get. sattva nature retreat nestled in the beautiful Himalayas in the outskirt of Rishikesh is a pure haven for yogis and wellness seekers.
Sattva Spa and Wellness Retreat is not just an oasis of relaxation, but a blend of ancient and contemporary offerings. The healing packages connect you to Ayurveda, Yoga, and Nature for the best rejuvenation. The spas and therapies at Sattva include Hydrotherapy, Herbal Body Glow, Aromatherapy, Hawaiian massage, Balinese massage, Thai massage, and Shirodhara therapy.
The sattva yoga retreat carries out a yogic lifestyle analysis of guests. Cleansing kriyas, a visit to the caves where Rishis live, wisdom talk on yogic philosophy, Vedic breakfast, and herbal infusions take you into a natural state of harmony. Guided nature walks, mindful meditation, Mauna (3-day silence package), Yogini Shakti (3-7 days package to harness the Goddess within) make you rediscover the true meaning of healing. The rooms and cottages provide a dazzling view of the Himalayas.